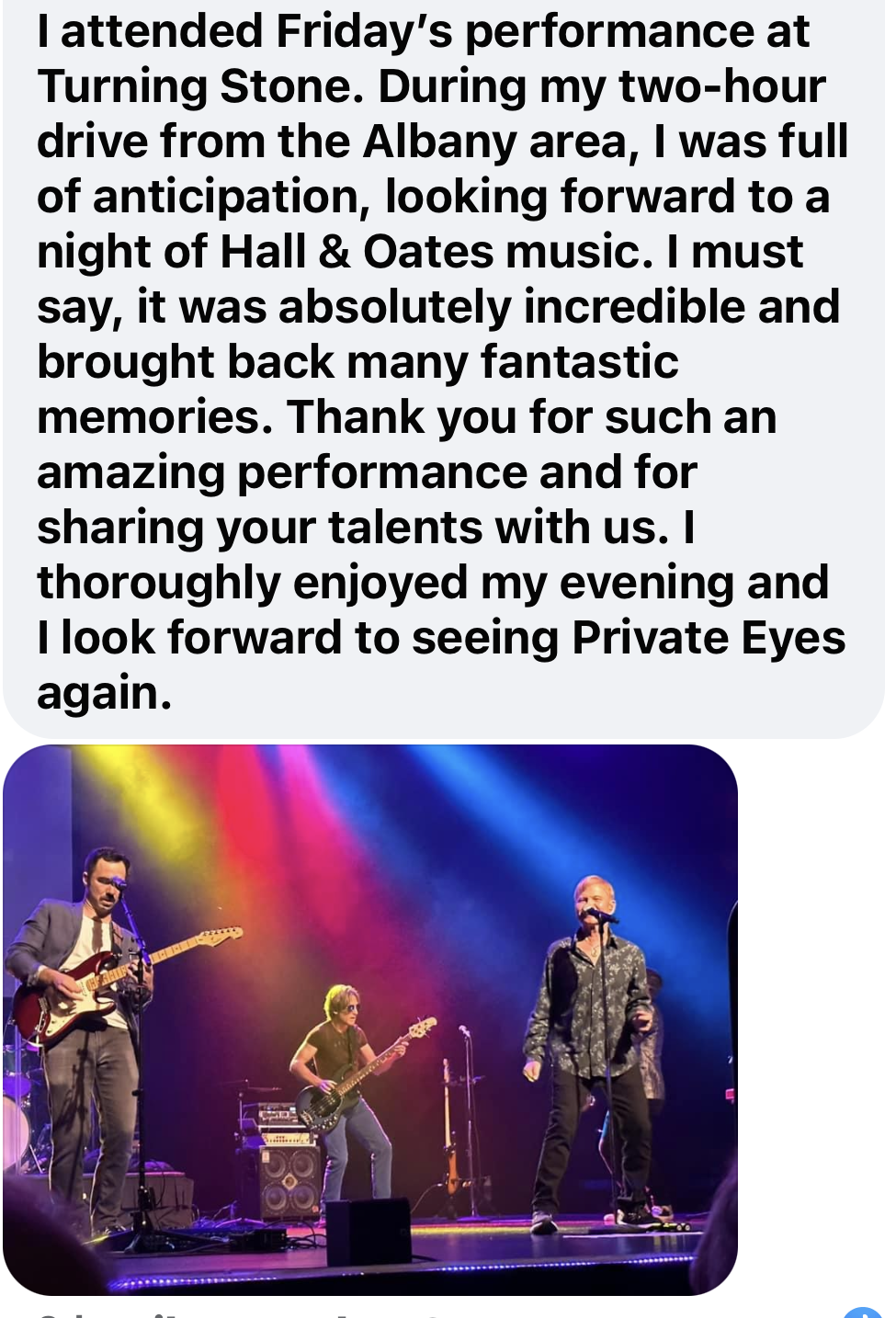 What The Fans/Press Are Saying...
"

The band was AWESOME! Really amazing musicians, great performances of all the H&O hits. Got people up and dancing--Super Fun!" - Laura O
"

Wow, these guys are good! A 7 piece band with two keyboards and two sax players, this group rocks Hall & Oates: You will swear it's the real thing! Excellent vocals and harmonies, tons of energy, this is one entertaining group! The talent is through the roof, what a fun band! Show Grade: A+" - Allen Mealey--Former CNN Music Critic, Tribute Band Music Promoter
"

This concert was one of the best, if not the best we've attended! The entertainers were out of this world in every way possible.......we would hope that serious consideration be given to have this group back next year." - Carl and Bonnie S.
— Email sent to the Director of South Florida State Cultural Programs
"

They really sound almost identical." - Lea
— Facebook So-Cal Tribute Band Scene post comment